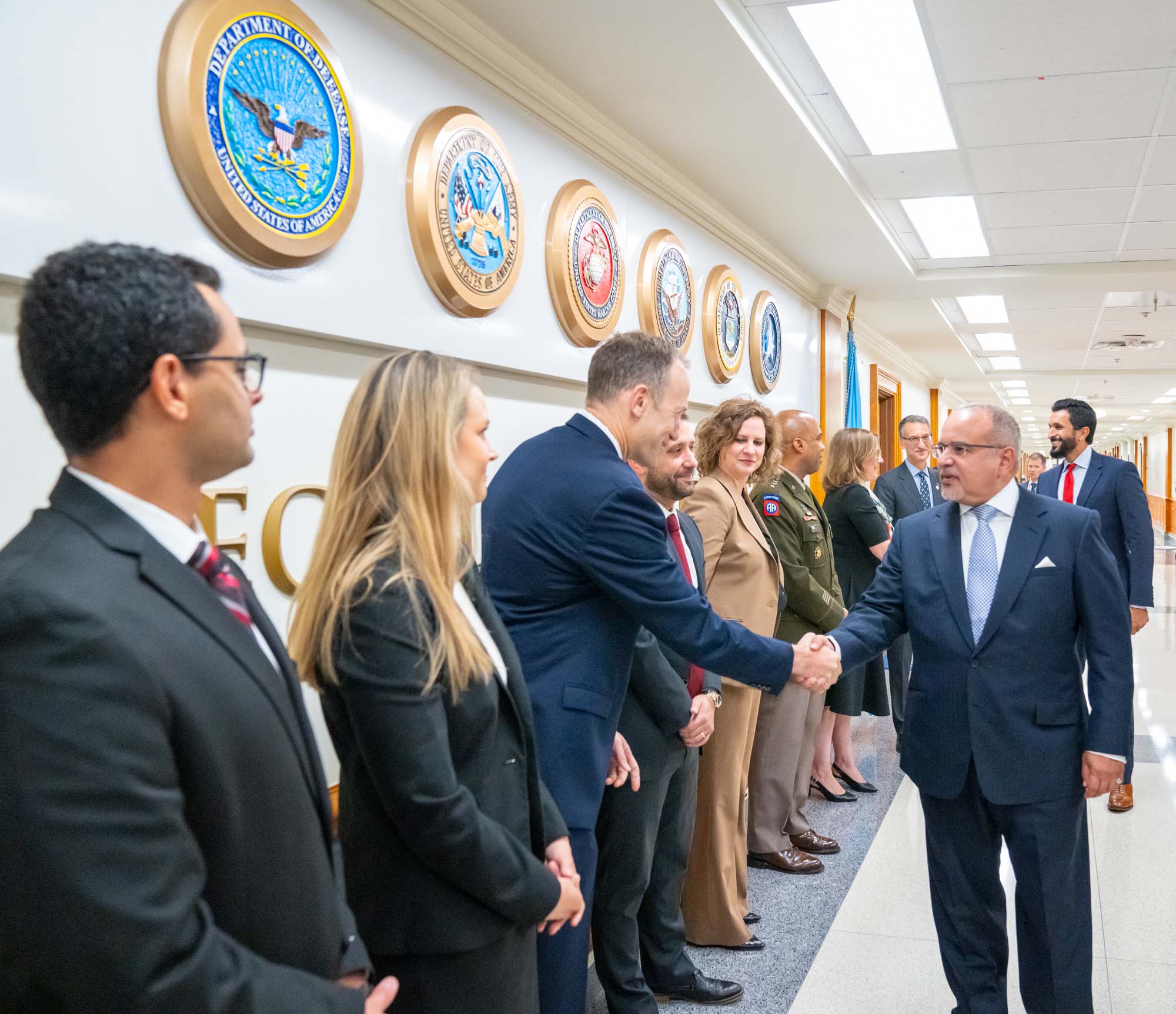 The Vision of the Kingdom Towards Prosperity:
US – Bahrain Comprehensive Security Integration and Prosperity Agreement 
Bahrain prides itself on the continuous growth of its economy, defense, and network security. Building on the present cooperation between the Kingdom of Bahrain and the United States of America, the historic signing of the Comprehensive Security Integration and Prosperity Agreement (CSIPA) between the two countries took place on 13 September 2023.
This legally binding agreement aims to increase economic, commercial and trade cooperation in Bahrain as well as a partnership in defense, science, technology and network security. His Royal Highness Prince Salman bin Hamad Al Khalifa, the Crown Prince, Deputy Supreme Commander of the Armed Forces and Prime Minister, signed the agreement with the U.S. Secretary of State Antony Blinken in Washington, deepening the commitment between the countries in support of the growing collaborations.
The CSIPA relates to the following areas of cooperation:
Economic, Commercial and Trade Cooperation
Highlighting the trade and investment agreements in place, the CSIPA aims to deepen economic partnership and further develop economic integration between the countries in accordance with Article 3 thereof. The countries aim to identify investment opportunities that strategically benefit each of their economies, where they intend to form bilateral and multilateral cooperations in the areas of supply chain resilience, infrastructure, and global economic development.
Defense and Security Cooperation
The CSIPA emphasizes the significance of international enhancement of stability and peace in order to work towards confronting possible regional and global challenges, pursuant to Article 2 thereof. Defense and security cooperation to improve interoperability were agreed upon in the CSIPA, including training and educational programs, combined military exercises and joint planning between the countries.
Science, Technology and Network Security
In harmony with the developments of the fourth industrial revolution, the countries aim to promote scientific and technical collaboration as stipulated under Article 4 of the CSIPA. The CSIPA paves the way for partnerships that foster innovation and enrich the exchange of information and skills. Moreover, the countries aim to learn from the standards and best practices in place in order to strengthen the safeguards against inappropriate access to sensitive information.
Bahrain and the United States are in unanimous agreement to invite other countries to take part in achieving the aims of the agreement, pursuant to Article 8 of the CSIPA. This cooperation across a wide variety of areas emphasizes the strong partnership between the countries and the vision of the Kingdom towards prosperity.