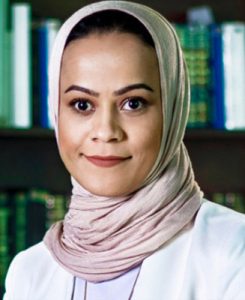 Advocate Zahra Al Seba joined Zu'bi & Partners (Formerly Qays H. Zu'bi, Attorneys & Legal Consultants) in 2008 as an Administrative Employee.
She obtained her LLB from the Applied Science University, Bahrain, and started her career as a Trainee Lawyer.
She attended workshops at the same university and the Penal Exhibition at the University of Bahrain.
She speaks both Arabic, and English.