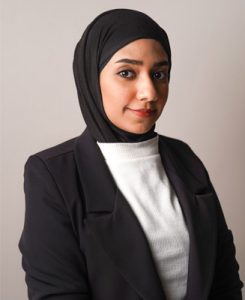 Noor received her Bachelor of Laws degree from the University of Bahrain, after which, she received practical training from the Ministry of Industry and Commerce. She joined Zu'bi and Partners in 2016 and became an advocate in 2021.
Noor has completed workshops and development courses such as Legal English, Preparation of Statement of Claims and Memorandums, and Civil and Commercial Procedures Law.
Currently, Noor is pursuing her arbitrator license from the GCC Commercial Arbitration Center.

She is fluent in both Arabic and English.