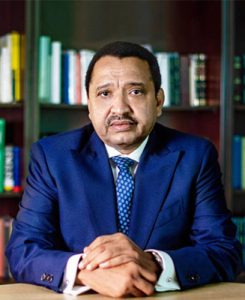 Principle Practice Areas: Banking & Financial Services Regulations, Commercial & Corporate, Cross Border Litigation, Labour, and Litigation.
mtayeb@zubipartners.com
Mamoon is a senior Litigator and has over 27 years' experience as a qualified barrister. He obtained his LLB Bachelors in Law degree from the University of Cairo, Sudan, and has been a Member of the Sudanese Bar Association since 1985.
He joined Qays H. Zu'bi Attorneys & Legal Consultants, in association with White & Case, in 2000 and continued thereafter with the firm.
He has advised on a wide range of matters including the banking syndicate in connection with the purchase of the Al Hidd Power Station and Water Treatment Plant. He also advised in connection with the drafting of the Law of the General Organization of Ports and the requirements relating to the passing of that Law. He acted for the lead underwriter in connection with the IPO of shares in Seef Properties B.S.C. and regularly acts for international groups of companies in relation to corporate matters, employment issues and litigation matters including arbitration and BCDR.
His core practice areas cover the full range of litigation, both contentious and non-contentious. He also has extensive experience in advising on all aspects of commercial and corporate matters.
Mamoon is fluent in Arabic, and English.