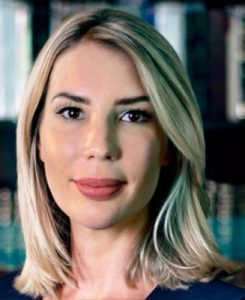 Eleanor Grace Livingstone
Eleanor, by background is a French-Australian solicitor, holding a BA/LL.B. (Hons) from the University of Melbourne and a Masters in International Relations from the Institut d'études politiques de Paris (Sciences Po).
Eleanor was admitted as a Solicitor to the Supreme Court of Victoria, Australia in 2013, having already acted as a trainee at Minter Ellison (Melbourne, Australia), a volunteer legal adviser at Fitzroy Legal Service (Melbourne, Australia), an intern on the Karadzic trial at the United Nations International Criminal Tribunal for the Former Yugoslavia (The Hague, Netherlands) and a paralegal at Dentons Paris (formerly Salans & Associates) in their international arbitration group.
After admission, she became a Judge's Associate in Australia for both Civil and Criminal jurisdictions, before moving back to Paris in 2015 to work as a consultant for UNESCO.
Bringing international and local experience in public and private sectors, international law, labour law, commercial arbitration, criminal law, legal research, drafting legal agreements, drafting judgments, partnerships, policy research, diplomacy, project development and strategy to Zu'bi & Partners.
Eleanor is fluent in English and French.