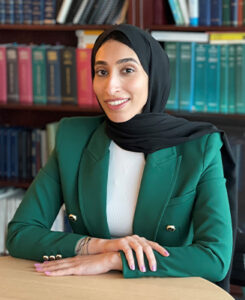 Anwaar graduated with a Bachelor Degree in Law from Amman Al-Ahliah University, and attended Litigation Workshops at the same University. She joined Zu'bi & Partners in 2012.
Since joining Zu'bi and Partners, Anwaar has been working on various litigation matters such as labour, civil and criminal. She also handles matters relevant to land registration and related activities.
Anwaar is fluent in Arabic, and has a working knowledge of English.