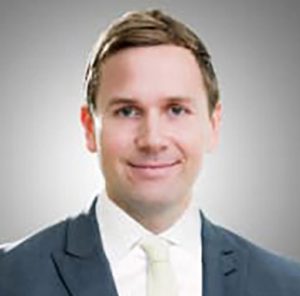 Principle Practice Areas: Corporate, Insurance and Reinsurance, Employment Law, Mergers & Acquisitions.
atighe@zubipartners.com
Adam obtained LLB (Hons) from the Queensland University of Technology and a GradDip in Law from the Australian National University. He is registered with the Queensland Law Society, the Dubai International Financial Centre Courts, and the Dubai Legal Affairs Department.
Adam has worked exclusively in private practice since 2011, with a strong focus on insurance litigation, where he has advised and represented international insurers/reinsurers, brokers, loss adjusters, and large self-insured corporates in Australia, the United Kingdom and the United Arab Emirates. His areas of speciality include professional negligence, medical negligence, and property damage claims (including significant natural disaster events).
Adam also has considerable experience within the UAE in the Corporate and Commercial practice areas, where he has established companies, advised multi-national companies on restructuring and compliance matters, and drafted complex multi-jurisdictional agreements.
He is a technically focussed lawyer who advises his clients across a broad range of matters (including, inter alia: policy interpretation/coverage, claim prospects, compliance matters).