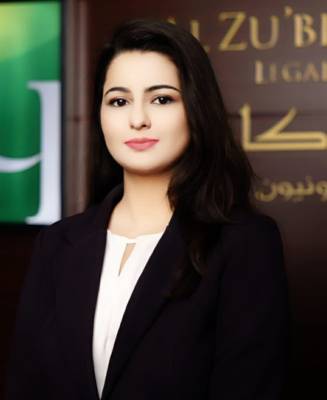 Principle Practice Areas: Insurance & Reinsurance, Commercial & Corporate, Construction, Cross Border Litigation, and Dispute Resolution
aparekh@zubipartners.com 
Amal holds a First-Class Honors in LLB from Middlesex University, UK. She has worked with International and Local law firms in the MENA region, and specializes in Insurance & Reinsurance, Corporate, Property, Construction, Cross-Border Litigation, and Dispute Resolution, among others. 
Amal has represented numerous international insurers and reinsurers and has closely worked with government authorities such as the Central Bank/Insurance Authority to apply for exemptions under the Insurance Authority Board of Directors Decisions, and to prepare legal opinions on compliance with internal regulations and circulars of the Central Bank. 
Amal's experience extends to Property and Construction disputes, and she directly liaises with the regulators, authorities and other key stakeholders in the industry. Amal is a legal professional and possesses commercial awareness in the UAE for various legal practice areas and has facilitated establishing companies in the UAE. 
Amal continues to contribute to the legal field in various ways. Most recently, Amal has worked on projects with one of the leading insurance companies in the region, in order to organize a presentation for the Judicial departments in the UAE on the governing regulations of health insurance policies. She was also selected as one of the top students in Middlesex University and was recruited during her LLB (Honors), as a Student Learning Assistant and Student Mentor, where she has worked closely with Lecturers and Legal Professionals in Middlesex University and other institutes of the UK, to assist with lectures and training of upcoming Law Graduates from the UK.